News
04.05.2022
In the hands of an engineering expert, an empty Chinese industrial building can turn into a successful factory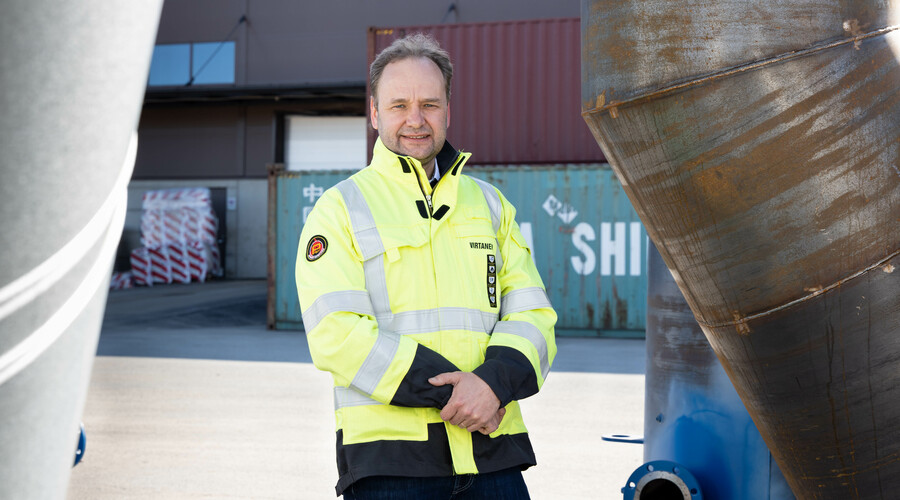 Janne Virtanen, Sales Director at JTK Power Group, is a multi-skilled mechanical engineer with experience ranging from design engineer to CEO. Virtanen, who started in the industry in 1994, first came to JTK Power after meeting his old boss at a trade fair in 2013. This boss was working at JTK Power at the time and told Virtanen that the company had a factory in China that needed somebody with the right skills to run it. Virtanen was intrigued by the idea and, after completing his international business training, he packed his bags and moved to China in 2014 to manage the engineering workshop.
"In the beginning, there was just an empty industrial facility with machines sitting idle in the corners. I drew the layout of the factory and planned the locations of the machinery and the workstations. Within six months, together with our subcontractors and my Chinese colleague Handy Hu, we got the factory up and running. Some of those subcontractors are still our partners today."
Long-term cooperation and mutual trust know no language barriers
Over the years, the business grew and the production facilities expanded from 500 to 8,000 square metres. Virtanen also focused on employee engagement – wages alone are not enough to keep people committed; they need to enjoy their work. For example, workstations must be carefully designed to ensure they fulfil their purpose well. In addition, he needed to create a particular kind of a working culture in the factory, with an emphasis on long-term work and building lasting relationships with customers.
"I found that it's possible to build trust even across language barriers. The factory went from strength to strength and today it is an important part of the JTK Power Group business. The China factory has also had a big impact on my own career, as working abroad not only improved my language skills, but also my international business and leadership skills."
Even after coming back from China, Virtanen has continued his work for the Chinese factory – sometimes on site and at other times from Finland. In his current position as Sales Director, Virtanen is responsible for the sales of all the JTK Power Group companies.
"My responsibilities have continued to expand. But what your title is doesn't really matter, as long as you work hard to promote the company's success. JTK is full of highly competent staff, some of whom have been here since the beginning. Young workers are being trained to become top experts, while more experienced ones offer their invaluable skills. It's the culmination of a full range of professional skills."
Continuous development and excellent team spirit lead to genuine job satisfaction
In Virtanen's opinion, JTK Power's strength as an employer is the fact that they listen to their employees and take action to make sure that they genuinely enjoy their work. Job satisfaction comes from great team spirit and continuous development – JTK Power is constantly investing in new equipment, improving workstations and optimising work processes, which ensures that unnecessary drudgery is eliminated. In addition, design engineers and salespeople, for example, listen to what people in production have to say.
"We are all in the same boat here, working together to ensure the customers' needs are met. The grass is no greener on the other side, because together, we carefully fertilise our own patch. At JTK, we have succeeded excellently at that. That's something others can envy and only aspire to."
Virtanen likes to fish and exercise and spends a lot of his free time at his summer cottage. He can't imagine doing anything else for a living.
"I've been doing this for almost 30 years and I still have a sense of contentment every time I drive to work. That's a sign that I'm in the right profession."