News
13.08.2020
JTK Power Group's Chief Financial Officer has great expertise in international growth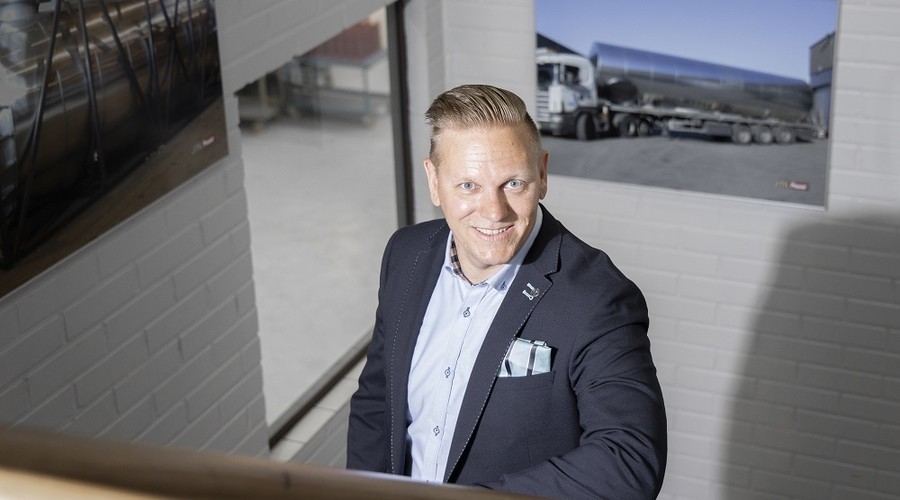 JTK Power Group has chosen Miikka Ylikangas as its Chief Financial Officer. He started his new job on the 15th of June 2020. Ylikangas's duties involve developing JTK Power Group's joint financial functions and to support the company's operational leaders in financial matters.
Ylikangas explains that consolidating all the group companies' financial management will give a better overall picture of the group's financial situation and is an excellent foundation for ensuring effective administration in all the group companies.
"Another advantage of a consistent operations model and international collaboration is the ability to serve our customers equally well in Finland, Estonia and China, because the processes in the background will work the same way. Having a cost-effective foundation for our activities will ensure that the company will be able to keep developing its operations and produce the best products," Ylikangas says.
Extensive experience in a growth company and in auditing
Ylikangas has solid expertise in companies' growth and internationalisation. Previously, at Hydroline Oy, he worked first as the chief financial officer and then as the country director of its subsidiary in Poland. Over a period of a few years Hydroline took a giant leap forward both in its turnover and its number of staff. The company's range of products also grew and became more diverse.
"JTK Power is also a growth-oriented company that operates in the global market. I know by experience how best to advance financial management in a situation like this."
Ylikangas has a bachelor's degree in business administration and has worked for several years as an auditor for Ernst & Young. He sees financial accounting and reporting in both Finland and globally as his strengths.
"Although my strengths lie in the basics, which are often considered boring, it gives me the ability to see the big picture. Other essential skills include the ability to listen, as a large part of this job is about cooperation."
There's a lot going on at JTK Power
Ylikangas explains that he applied for the position at JTK Power because he wanted a job with variety.
"I know already that this year will be different to the next. I wasn't looking for an easy job until I retire. I wanted a job where I can do things differently to how they have been done before. I like the fact that there are a lot of things going on at work."
Ylikangas says he is particularly impressed with how quickly decisions are made and steps are taken at JTK Power.
"You don't have to force things to move forward, because as soon as the decision has been made things start happening. Decision-making power is also given where it needs to be. At JTK Power, we trust that people know how to do their job and do it well and that they will make the right decisions independently."