News
08.04.2020
Product Line Manager Jaakko Koivula: "I'm impressed by JTK Power's expertise and community spirit"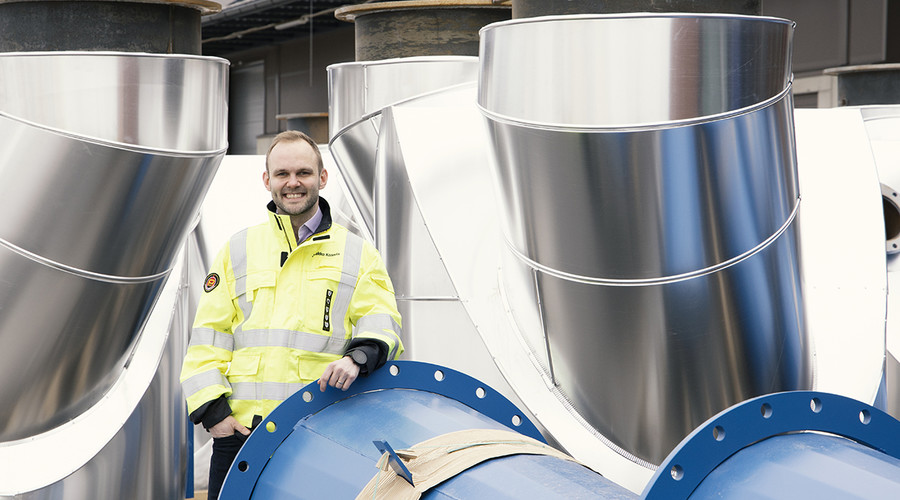 Jaakko Koivula has been selected as JTK Power's Product Line Manager. Koivula started his new job on the 15th of February 2020. He is in charge of the exhaust gas module and project solutions at JTK Power.
Extensive experience with Wärtsilä
Koivula came to JTK Power from Wärtsilä's Energy Business unit, where he was in charge of the power plant machinery for Medium Bore power plants for almost two years. Before that, he carried out product development duties in the Engine Technology unit for 10 years, being in charge of engine auxiliary equipment and systems.
"In January, I brought two large product development projects, that had taken over a year, to the handover phase. After that I thought it was a great moment to change jobs and continue to develop my skills," Koivula says.
A good indicator of Koivula's desire to keep developing his skillsets is the fact that, alongside working, he studied technology management at the Seinäjoki University of Applied Sciences and completed his master's degree last year.
Koivula has in-depth knowledge about customer needs
Koivula's extensive work experience brings benefits for both JTK Power and its customers. He first became familiar with JTK Power as a buyer, and now the roles have been reversed.
"I know what customers need because I have worked with Wärtsilä's products in many roles and know the details of their products. Wärtsilä took my new job at JTK Power in a positive way, because my know-how will continue to benefit their products and I can help their customers."
Koivula is due to take full charge of certain products from design to sales, which means that his network will benefit him in his role as product line manager.
Working together translates as finding solutions for customers
Koivula says he has enjoyed working for JTK Power very much so far. He particularly likes the fact that he gets to see product manufacture throughout the cycle from start to finish. JTK Power employees' contentedness with their workplace and their community spirit have also made an impression on him.
For example, they always eat and take their coffee breaks together, which makes it easy to get to know your workmates. Shared jokes and humour help to keep a positive vibe at the workplace.
"When I first got to know JTK Power years ago, it was obvious to me that it is a growing company that truly values its employees. My few months of working here have strengthened this impression. I can see that everyone works hard and wants to do their part to make sure that the company keeps going from strength to strength. The same goes the other way round too, because JTK Power cares about its employees."
JTK Power's principle of working together translates to customers as finding the best solutions.
"JTK Power's expertise in the manufacture of its products is excellent. Even during my time at Wärtsilä, I had the impression that people here really know what they're doing and want to keep developing their products to make sure they serve the customer in the best way possible. It's great to be a part of this excellent gang of experts and to develop manufacturing methods and products to make them even better."