News
16.09.2021
Hello shipowner, having trouble with noise? JTK Power's professionally executed noise measurement services saves time and effort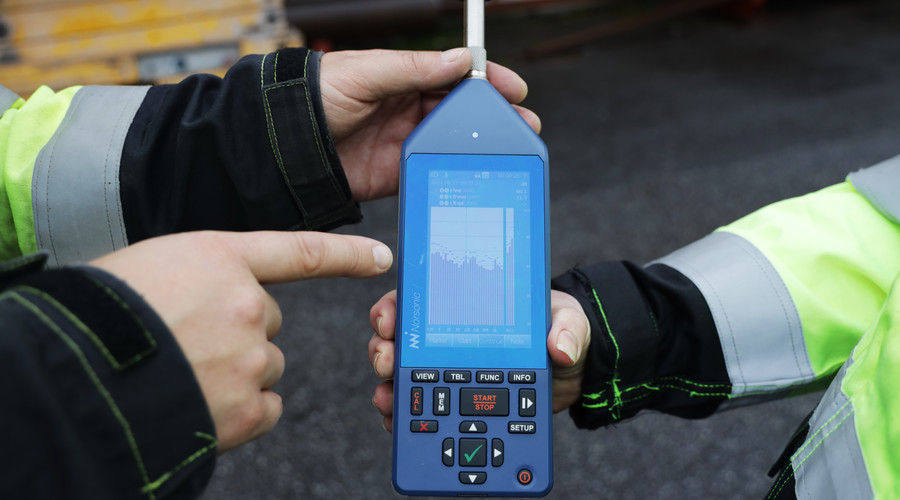 Our acoustic measurement services cover, for example, FAT and SAT tests, vibration measurements, as well as ambient noise measurements, which are often requested by the marine industries. When areas of settlement draw close to industrial areas such as ports, the need for and importance of noise attenuation and silencing grows. Properly done noise measurements on the other hand are key for identifying and addressing the noise.
A clear picture of the noise problem and its source is also a prerequisite for the right choice of silencer solution – is it connected to out blow air, steam, carbon dioxide or something else? Hence, the starting point in all our acoustic projects is a thoroughly done noise measurement process.
Results you can trust
We come to you to work out the noise levels and their sources, and to get to know the surroundings and the conditions on-site where the measurements are to be carried out. If reports from previous measurements are at hand, we would like to see what the results have looked like. By reserving enough time for measurements ship timetable delays can be avoided. If needed, measurements can be finalized afterwards at another location.
A plan for how the measurements is to be carried out is drawn up in advance. A minimum of two people is needed to do the measurements, one who measures and one who handles the measuring equipment. Naturally, we follow the safety instructions given by you and the person accompanying us while on board.
Several factors determine the reliability of the measurement. The surroundings are checked for disturbing sound sources to avoid skewing of the test results. In some cases, the measurements can be done from a distance but are ideally carried out on board, so that the equipment can be placed as close to the engine or exhaust system as possible. Our experienced staff always perform measurements according to the requirements and guidelines of the Finnish Ministry of the Environment.
Changes may affect noise levels – problem auditing and correcting pays off
We also conduct control measurements whenever needed. It is a good idea to be proactive and regularly check that the condition of the environmental permit is fulfilled and that sound levels are within limits, and to address problems as soon as they arise. Factors that affect sound levels are, for example, changes in speed and efficiency – when increased, the sound will most likely do the same.
Our one stop shop saves time and effort
After presenting the test results, we make you an action plan and suggestion of a custom-designed silencer. The challenge in maritime industries is the small space available for a silencer. Our silencers are always designed in such a way that their size and noise requirements combine to create the best possible combination. Normally, the noise attenuation achieved with our silencers in marine industries is 25, 35 or 45 dB (A).
We can measure all the silencer solutions in advance by conducting factory tests. When the silencer has been installed, we do additional measurements to check that the problem is solved.
We want to offer our customers turn-key solutions that saves them time and resources and makes their job easier. Our complete services include everything from measurements to design, manufacture, and installation of the finished solution, if needed.
More than 20 years' experience of designing and manufacturing silencers
We specialise in silencers for ships, power plants and the processing industry. In our more than 20 years of operation, we have supplied more than 20,000 silencers and offered various project solutions to companies all over the world. Thanks to our experience, effective and automated manufacturing processes, vast material knowledge and world-class welding know-how we guarantee that our products work even in a tight spot. Additionally, we conduct active research on the latest materials and continuously develop new methods of noise attenuation and silencing.
Do you need more information about our acoustic measurement services, or are you interested in ordering a noise measurement for your ship? Contact us and we'll help you!
Click here to read a case story about how cargoship MS Finbo Cargo got her auxiliary engine noise successfully reduced
Read more about our acoustic measurement services