News
28.12.2021
Projects succesfully managed and completed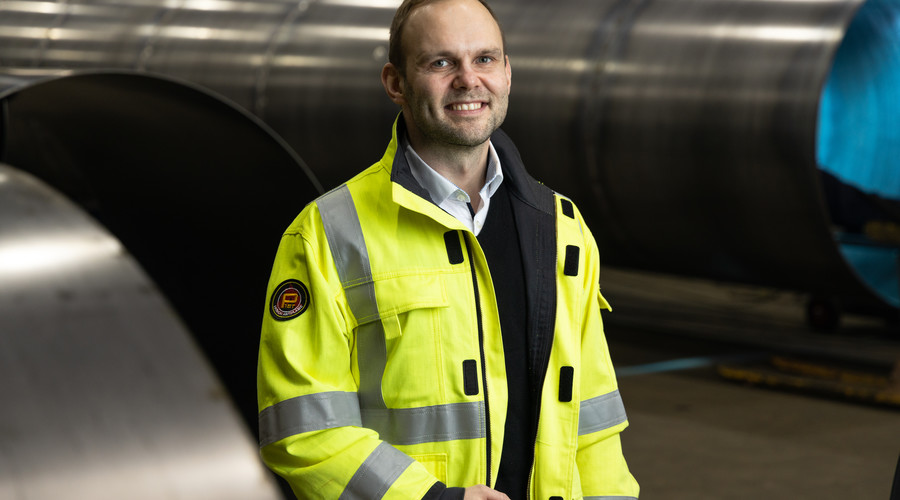 JTK Power Group is known as a manufacturer of demanding steel solutions, offering system deliveries including everything from design to manufacturing, welding, assembly, and installation. The company's capability and experience of project management and project deliveries of various types is, perhaps, a lesser-known fact.
"We've supplied project deliveries for several years and have a lot of experience of EGM-module deliveries, for example. During the last years we have expanded our current deliveries to include everything connected to the engine or gas turbine charge air and exhaust systems, from the inlet and outlet flanges to top of the chimney and components in between. This has proved a very effective business for us and our customers, says Sales and Product Manager Jaakko Koivula from JTK Power.
The company's ability to take care of the whole chain from design to finished product, simultaneously managing the project and keeping to the agreed schedule, is something JTK Power's customers request.
"Projects are a growing business for us, and we see a demand and need for efficient project management skills".
Successful projects start with a realistic schedule
The schedule is crucial for the project. To make sure the schedule is as accurate and realistic as possible, JTK Power carefully chart the project's starting point, Koivula explains.
"Our strength is that we provide realistic and achievable schedules. We do this by breaking down the project in smaller parts. Starting at the discussion and planning stage, things like material choice and procurement, delivery times, and welding requirements are taken into consideration. If a material is difficult to get hold of, we can suggest another suitable material".
Their honest and straightforward feedback regarding what is doable in terms of schedule and material is appreciated by customers, Koivula says.
"Realistic means we know what we are capable of achieving with the time, and we don't make promises that we can't keep. We have a good understanding of what the projects involve and control the whole process, even when it comes to handling more complex deliveries".
Active and effective communications
A clear and open communication style from the start is JTK Power's way of working. At the start of a new project, everything from technical aspects to different requirements are studied carefully to get a clear picture of the project.
"We communicate actively and regularly with the customer throughout the project, mirroring the schedule, checking up on things and keeping everyone up to date. If the customer requires something to be changed, we're flexible, and whenever possible we try to deliver before the agreed deadline".
Communications are transparent even in those cases when something doesn't go according to plan. Customer feedback shows the active and effective communication style is appreciated, as well as the company's ability to tackle challenges and solve problems to keep the project moving.
Value added services
A product's manufacturing requirements vary depending on the industry and the country for which it is being produced. When JTK Power manages the project, the customer doesn't have to sort out these requirements by themselves, Koivula explains.
"We know how different country and standard requirements affect products and systems. Thanks to our R&D operations and manufacturing know-how we're able to design a product according to these".
JTK Power Group has operations in three countries: Finland, Estonia, and China. Each one of the units has its own specialism, which means that the Group is able to offer comprehensive solutions for broad-ranging systems.
"We're able to take on much larger entities than what the size of the company might give the appearance of. Our product- and service range is good, and we have a well-functioning network of subcontractors. Having operations in three different countries means we can offer different alternatives, which our customers have benefited from on several occasions".
Would you like to know more about our project solutions and welded structures? Contact us, we're happy to answer any of your questions!
Jaakko Koivula
Sales and Product Manager
jaakko.koivula@jtk-power.com
+358 (0)40 739 4361
Read more about our project solutions
Customer reference: Pesmel Oy TransRoll System