Ajankohtaista
30.06.2021
JTK Power Estonia – more than 25 years of experience in heavy-duty welding and machining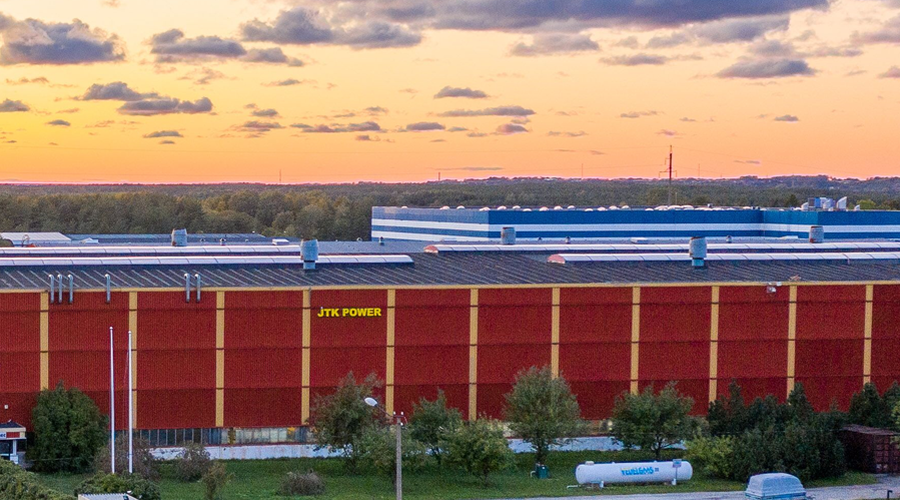 JTK Power Finmec Estonia AS, formerly known as Finmec, was founded in Estonia in 1994 on the same year the country became independent.  Then, the access to skilled workforce and favourable material prices, as well as the proximity to Finland, meant that many Finnish companies took the decision to move manufacturing to Estonia, JTK Power Estonia managing director Rainer Jakobson explains.
"A company with more than 25 years of experience is a rare sight in Estonia, considering the short period of time the country has been independent. It was not before 1988 that cooperatives were allowed, before that privately owned companies were forbidden."
The company has been formed through a series of mergers and acquisitions during the past couple of decades. In the early 2000s it became part of KONE Cargotec, after KONE acquired the then owner Kalmar Industries and parent company Partek. It became part of the Koncentra Verkstads Group in 2005, after Kalmar made the strategic decision to discontinue manufacturing of welded and machined components and sold Finmec.
When Koncentra Verkstads acquired JTK Power in 2013 the company already had a subsidiary in China. Former JTK Power Group CEO Timo Viitala saw a mutual interest in JTK Power and Finmec, and so a change was made to make JTK Power Group the official owner of Finmec in the beginning of 2018. JTK Power Group sales director Janne Virtanen remembers being impressed by Finmec's project management skills.
"The first project with Wärtsilä as customer went very well and I saw that they could deliver. That has been a repeated pattern in the projects following. For JTK Power, having factories in both Finland, China and Estonia was a great opportunity."
A subcontractor focusing on turnkey solutions
JTK Power Estonia is a subcontractor that produces and supplies mid-sized welded and machined metal components. The company provides heavy duty welding and machining of steel structures for global machine and equipment producers. Produces include fork-lift truck chassis and masts, electric generator frameworks and chassis for excavators and earth-moving machines, and machines for power transformation and the forestry industry.
The company has a full in-house production system within the area of cutting, bending, CNC-machining, manual and robot welding and surface treatment. This enables them to control both quality and delivery terms.
"Our operations are quality certified, and we have all the permits required for demanding metal manufacturing", Jakobson says.
"Contract welding is a growing business and for that we have invested a lot in a new, modern welding area with a robotic welding system assisting the CNC-machines. There is still capacity available for new projects and customers".
The services also include mechanical assembly and delivery of finished parts directly to the customer's factory. Assembly done on-site at the manufacturer saves both time and space for the end manufacture, Jakobson explains.
"Mechanical assembly of welded structures is very time-consuming due to all the various small parts included in the assembly. Focusing on turnkey solutions is a way for us to offer customers cost-effective solutions".
Currently, renewing of the machinery and improvements in the factory's production efficiency are being made. Efforts are also put in to offer a safe and pleasant workplace for the approximately 100 employees working for the company.
Part of JTK Power Group
JTK Power Group's factories in Finland, Estonia, and China are strategically well placed in terms of logistics and market proximity. Cost-effectiveness is also sought by optimising manufacture between factories as each focus on their particular strengths. This allows the company to offer comprehensive solutions designed to meet even the most demanding customer needs.
"We continuously anticipate and try to manage change. All factories are performing well, which is a result of our ability to react quickly. Challenges with workforce and rising costs forces us and many others to find other ways of streamlining operations", Virtanen says.
The possibilities Timo Viitala saw in incorporating Finmec into JTK Power Group did indeed become reality, he notes.
"The success of the initial project convinced me this was going to work. Finmec was already a well-functioning company, and we were able to start working right away. For three years the factory has had a delivery reliability of 100% nearly every month and I am more than happy with the team".