News
28.05.2021
More than machinery - cost-effective manufacturing is the sum of many parts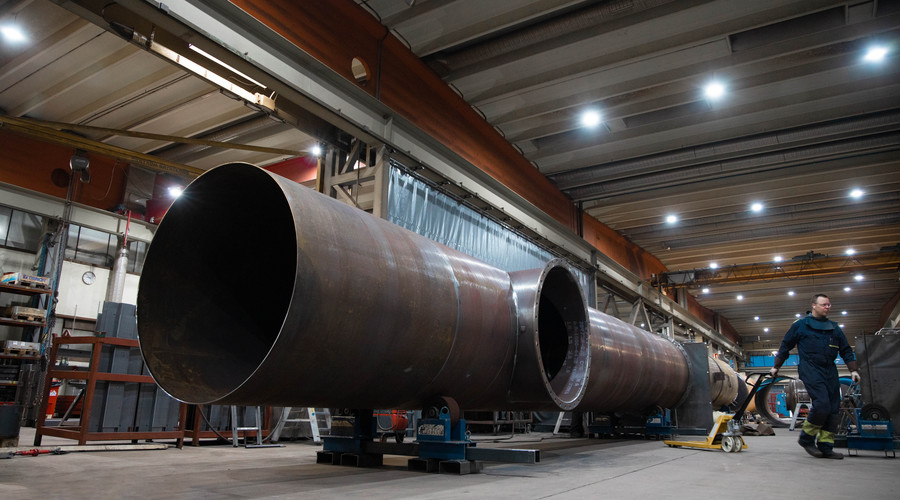 JTK Power Group specialises in manufacturing demanding steel structures. The products often include many subcomponents that are made using different production methods and materials. For customers, buying all the machines and equipment required for production themselves is rarely possible and above all, does not make sense in terms of cost-competitiveness. What are some of the things to keep in mind when choosing a manufacturer?
Demanding products call for demanding machinery
The manufacture of demanding components and products places high demands on machinery and materials. Janne Virtanen, sales director JTK Power Group, explains that depending on the production method used, a certain type of equipment may be needed for machining and handling.
"We carefully chart our customer's starting point and the properties required of the products in terms of material and production methods. If we find that our plant and equipment is suitable for the product, it means the price-quality ratio is also met. We have a modern plant and have invested a lot in production automation. Thanks to an extensive network of material suppliers, we can get hold of materials that are usually hard to find". 
Quality is the basis for everything – products have to work even in a tight spot
JTK Power manufacture products that are part of complex systems, like engines used in ships and power plants, and critical for their operation. Manufacturing demanding products like these is not possible without the necessary manufacturing permits and licenses as well as high quality standards.
"We comply with strict quality requirements and check our products thoroughly. Only top-quality materials are used to guarantee the customer gets what is promised. In addition, we dare say we have some of the world's best welders working for us. They have all the welding qualifications needed and extensive experience of working with special materials and demanding structures", Virtanen says.
Products range from single, demanding subcomponents to system deliveries, tailor made and according to the customer's drawings. Design and product development are also part of the services.
"We provide the entire project from management, design and production engineering to manufacture and delivery. When you can get all the phases of a project from one place, it makes your work easier and speeds up the progress of the project". 
Good transport links and network of material suppliers create savings
The price-quality ratio is also affected by where the product is manufactured and how transport and network of material suppliers are arranged. JTK Power Group's factories in Finland, Estonia and China are in logistically good locations and within close proximity to the market.
"Our factories are well-distributed around the globe. In Finland, the transport routes to the rest of the Nordics and Europe are short. From the Estonian factory in Tallinn there are excellent transport links by sea and road. Our factory in China is located in the Shanghai region and an important link for or customers to the Asian market". 
Cost-effectiveness is also sought by optimising manufacture between factories as each focus on their particular strengths.
Our products can be found on every continent, in as many as 160 countries. JTK Power Group is known for excellent delivery reliability, the best technology know-how in our field and the dimensional accuracy of our products.
Outsourcing production to us has many advantages. Contacts us for more information about our manufacturing services!
Janne Virtanen, Sales Director
janne.virtanen@jtk-power.com
+358 (0)40 701 9361